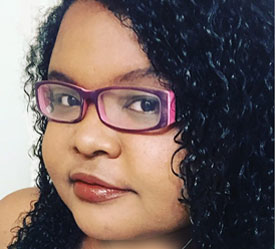 Canadian County Democrats to hear Medicaid expansion update January 13
YUKON, Okla. – Saché Primeaux-Shaw from Oklahomans Decide Healthcare will speak to the Canadian County Democrats on Monday, January 13, about the benefits of voting yes on State Question 802.
Guests are welcome to attend the free meeting from 7 to 8:30 p.m. at the Yukon Police Department, 100 S. Ranchwood.
If approved by voters SQ 802 is expected to expand affordable Medicaid health care to an estimated 200,000 qualified Oklahomans and help keep rural hospitals open.
Governor Kevin Stitt will set the date to vote on SQ 802, which must be on the ballot in 2020.
"We gathered 313,677 signatures on a statewide petition — the most signatures in Oklahoma history — to put expanding Medicaid on the ballot," Primeaux-Shaw said. "That proves that affordable healthcare is important to Oklahomans who want voters – not politicians — to decide what's best for us."
Medicaid expansion would help individuals who currently earn too much to qualify for Medicaid, but not enough to afford coverage on the health insurance exchange. For example, individuals would qualify who make less than $17,000 per year or families of three making less than $29,000.
Thirty-six other states that have already expanded Medicaid for their citizens," Primeaux-Shaw said. "They are getting Oklahoma's share of the federal money that we've already paid in taxes.
"Bringing our federal tax dollars back home will create thousands of high-wage, new jobs, produce a healthier, more productive workforce and boost our economy, which is good for businesses and all Oklahomans," she said.
The Canadian County Democrats regularly meet on the second Monday of each month (except December) at the Yukon Police Department at 100 S. Ranchwood Boulevard.
Contact hwinc@cox.net or 405-326-3600 for more information about the Canadian County Democrats.
(###)