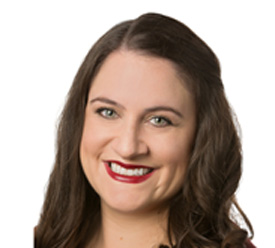 Skyfire Media partner to speak to Canadian County Democrats October 14 about political campaigns
YUKON, Okla. – Cassi Peters, founder and partner at Skyfire Media, will be the Canadian County Democrats' featured speaker on Monday, October 14.
Since Peters founded Skyfire in 2013, the political consulting company has helped elect more than 50 elected officials in Oklahoma and across the United States.
Seating for the free meeting from 7 to 8:30 p.m is first come, first served in the conference room at the Yukon Police Department, 100 S. Ranchwood.
Peters will review best practices when running for office or helping with political campaigns. She will also speak about the landscape of politics this cycle and in future years.
Cassi Peters founded Skyfire Media in 2013 aiming to run data-driven campaigns for political candidates and organizations across Oklahoma, Indian Country, and the nation.
Her professional experience is rooted in political consulting and activism for causes and organizations in Oklahoma and across the United States.
Previously, Peters worked in Washington, D.C. as a press assistant for Change to Win and later at Grunwald Communications as a production coordinator helping to produce television and radio ads and coordinating messaging strategy for Senator Jeanne Shaheen (D- New Hampshire), Senator Amy Klobuchar (D-Minnosota), Governor John Lynch (D-New Hampshire) and many other candidates.
She worked hand-in-hand with Grunwald Communications President Mandy Grunwald, former senior media advisor for Senator Hillary Clinton and former media consultant for President Bill Clinton.
After returning to Oklahoma,Peters worked as the political director for Sally's List, an organization founded to recruit and train progressive women to run for the Oklahoma Legislature and has maintained a laser focus on women's representation in government throughout her career.
She is the former president of the Young Democrats of Oklahoma, chairwoman of the Young Democrats of America Rural Caucus and serves on the boards of Wilson Arts Inc. and Wilson Elementary PTA, and the Mesta Park Neighborhood Association.
She was a member of Leadership Oklahoma City's LOYAL Class XII.
Peters is a native of Marlow, a proud Chickasaw/Choctaw and a 2008 graduate of the University of Oklahoma, where she earned a bachelor's degree in political science and public relations.
She is returning to school to receive a certificate of higher education in history from the University of Oxford in Oxford, England.
Peters and her husband Joe Hartman are residents of Oklahoma City and parents to Josi, Guthrie and fur babies Rommel, Woody, Eleanor, and Henry.
The Canadian County Democrats regularly meet on the second Monday of each month (except December) at the Yukon Police Department at 100 S. Ranchwood Boulevard.
For additional information about the Canadian County Democrats, contact hwinc@cox.net or 405-326-3600.