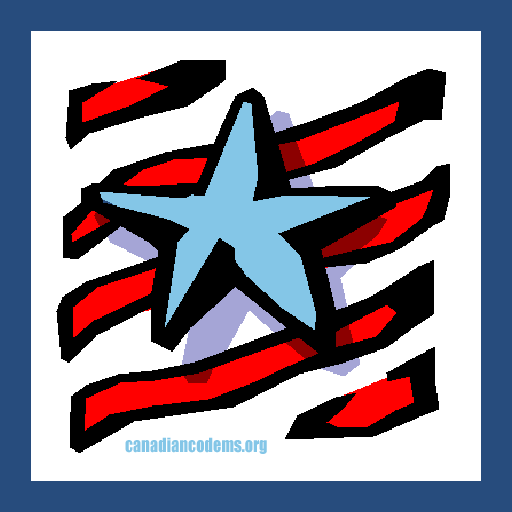 17 Canadian County Democrat delegates to attend state convention June 7-9
CANADIAN COUNTY, Okla. – Seventeen delegates will represent Democrats from Canadian County at the upcoming Oklahoma Democratic Party State Convention on June 7-9 at the Renaissance Convention Center in Oklahoma City.
County convention delegates elected three county officers in April who will be voting delegates at the state convention. Jody Harlan was re-elected to a ninth term as chair. Dennis Purifoy will serve his second term as vice chair. Secretary Shirley Burton is starting her sixth term in that leadership position.
All the officers are from Yukon.
Ten delegates will represent the Third Congressional District will also attend the state convention: Gabrielle Allen, from Piedmont; Sarah Carnes, Ron Cobb, Bruce Fraker, Laurie Hammons, Mark Hammons, Cherry Rain, Linda Shuler, Philip Shuler and Daniel Weber, all from Yukon.
Four delegates will represent the Fourth Congressional District, which includes the southeast area of the county: Kandace Howell, Walter Davis, Don Lehman and Mary Rangel-Mattox, all from Mustang.
Following a day of training, networking and hospitality events, delegates will focus on convention business including election of state party and affirmative action officers and votes on resolutions, Constitution and bylaws proposals.
The annual Carl Albert Dinner is scheduled for Saturday evening, June 8.
The Canadian County Democrats meet at 7 p.m. on the second Monday of each month (except Dec.) at the Yukon Police Department, 100 S. Ranchwood Boulevard. Russell Moore will speak update the group on new legislation related to medicinal marijuana at the next meeting on Monday, June 10.
For more information, call 405-354-3189 or visit the Canadian County Democrats online at www.candidancodems.org.
(###)