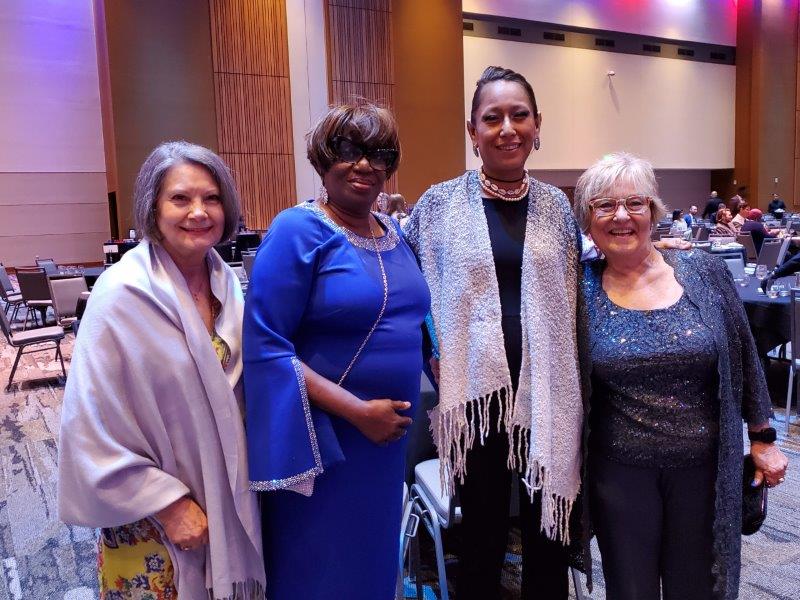 Congressional District 5 Chair to speak to Canadian County Democrats July 10
YUKON, Okla. – The Canadian County Democrats will welcome Rev. Christine Byrd as their speaker on Monday, July 10.
Rev. Byrd is pastor at New Life Baptist Church in Oklahoma City and is the new Congressional District 5 chair for the Democratic Party. The district now includes the northeast area of Canadian County.
The meeting, scheduled for 7-8:30 p.m. at the Yukon Police Department, 100 S. Ranchwood Boulevard, will also include discussion about candidate recruitment and reports on the group's Period Project which provides feminine hygiene products to women and girls in need.
Prior to her election as Congressional District 5 chair, Byrd campaigned for state office and served as Oklahoma Democratic Party vice chair and party employee for many years, including a position as field director.
"Christine was hired by six Democratic Party chairs," Canadian County Democrats Chair Jody Harlan said. "She ran for office, recruited candidates, raised money, registered voters and knocked thousands of doors."
"She was the first person to respond to Canadian County's request for help with our new school supplies distribution program in 2007 and has helped us many times since then with lots of events and projects."
Participants who want to join the Canadian County Democrats meeting on Zoom may email chair@canadiancodems.org before 12 p.m. on Monday, November 14, to request a Zoom link and code required to attend. The organization also livestreams meetings on Facebook at https://www.facebook.com/CanadianCoDems.
The Canadian County Democrats meet at 7 p.m. on the second Monday of each month, except December, at the Yukon Police Department, 100 S. Ranchwood Boulevard.
For more information, visit www.canadiancodems.org or email jodyharlan@gmail.com.
Caption: Canadian County Democrats pose with Congressional District 3 Chair Rev. Christine Byrd at the party's state convention in Tulsa (from left): CCD Secretary Shirley Burton, Rev. Byrd, CCD Affirmative Action Officer Linda Pedro and member Anita Rucker.
(###)