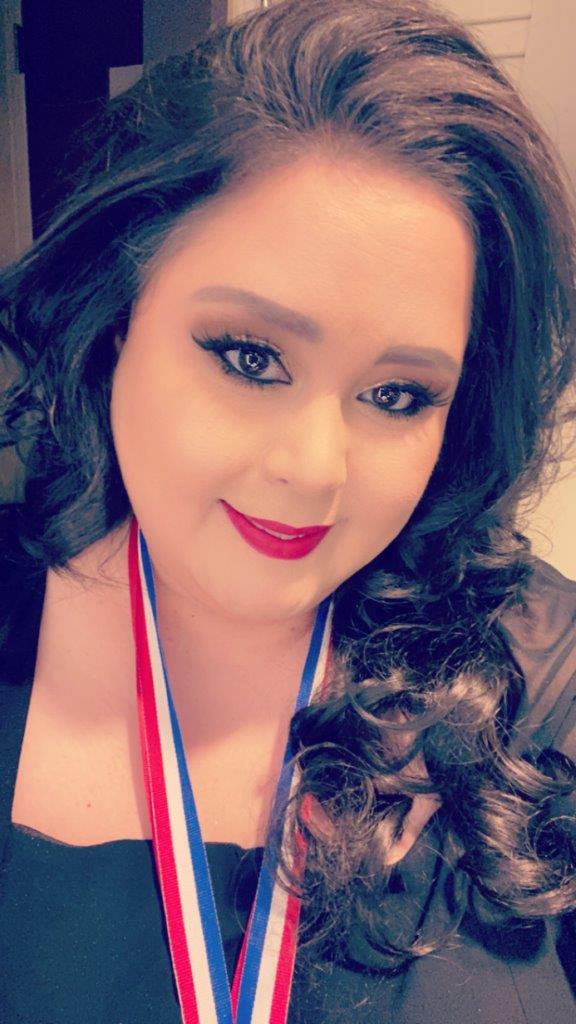 Canadian County Democrats award $500 scholarship to Mustang Teacher and master's degree candidate
YUKON, Okla — The Canadian County Democrats have awarded the 2023 Robert "Bob" Burton Scholarship of $500 to Trena Rogers from Mustang.
This is the second year that Rogers won the scholarship.
Shirley Burton, secretary for the Canadian County Democrats, chairs the scholarship committee with Vice Chair Mark and Laurie Hammons. Burton is the widow of Robert "Bob" Burton for whom the scholarship is named.
The Democrats have awarded scholarships for 16 years in honor of Burton, the deceased county vice chair who encouraged young Democrats to become active in the party.
Rogers, a physics and chemistry teacher at Mustang High School, has maintained a 4.0 grade point average while attending graduate school at the University of Central Oklahoma in Edmond.
She will complete her master's degree in educational leadership and public administration in December 2023.
"Receiving my master's degree is one step closer to my dreams of becoming an administrator," Rogers said. "I realized I need to further refine my skills and allow for more opportunities in my future."
Rogers represents other teachers from her school as an officer in the National Educational Association, Oklahoma Educational Association and the Mustang Educational Association.
She is the Key Club sponsor and advisor and previous co-sponsor for the Young Democrats at Mustang High School where she encouraged students to volunteer for local campaigns and register voters at events and lunch periods.
In her nomination letter, professional colleague Sarah Carnes, M. Ed., wrote "Trena will be a well-informed, compassionate and knowledgeable administrator. She wants to develop herself more. She wants to push herself more. She is driven. She can handle stress. She is a leader! She will be an asset to the team, the students, parents and community."
Lifelong Democrat and state Senate candidate Steven J. Vincent added, "it is my honor and privilege to nominate Ms. Rogers for the Canadian County Democrats' scholarship fund. I can think of no on more deserving of this type of educational assistance and it is my hope that Ms. Rogers will be considered and accepted for this prestigious award."
The Canadian County Democrats meet at 7 p.m. on the second Monday of each month, except December, at the Yukon Police Department, 100 S. Ranchwood. Those who want to join the meetings on Zoom may phone or text 405-326-3600 at least 24 hours before the meeting to receive a link and passcode. The Democrats also stream their meetings on Facebook Live @CanadianCoDems.
For more information about the Canadian County Democrats, visit Facebook @CanadianCoDems, Twitter @DemsCounty or phone 405-326-3600.
(###)