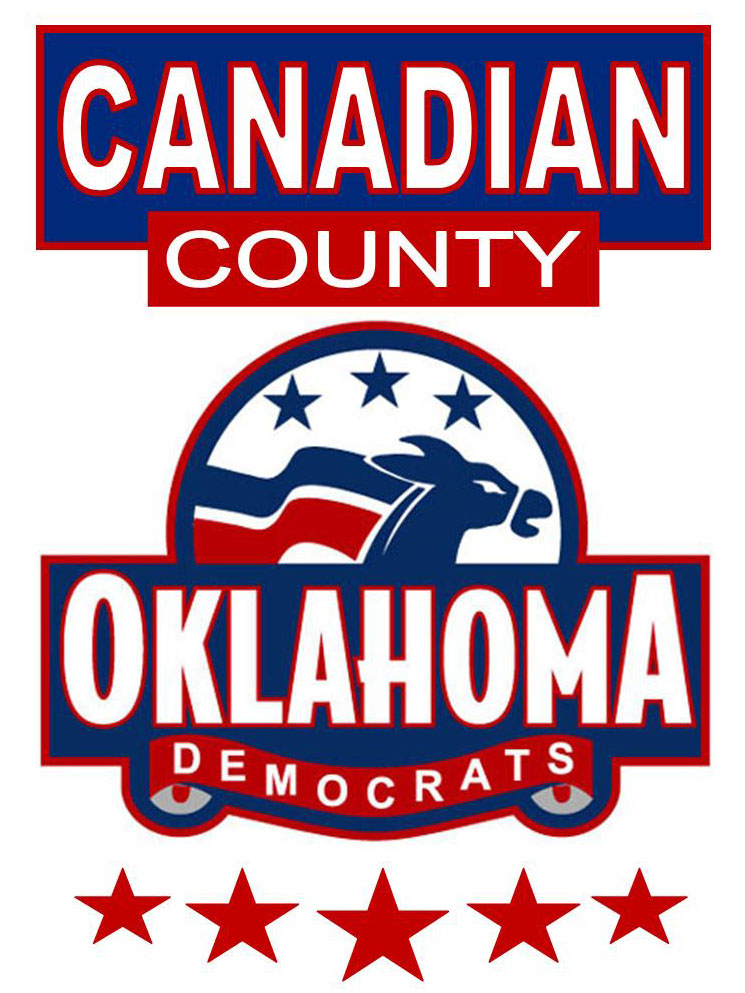 Canadian County Democrats elect officers and convention delegates
CANADIAN COUNTY, Okla. – The Canadian County Democrats' met April 3 via Zoom to elect five county officers for 2021-22, 9 delegates to represent the county at the Congressional District 3 convention and 4 delegates who will attend the Congressional District 4 convention, both on May 1.
All the officers and delegates will attend the Oklahoma Democratic Party state convention on June 12.
County Officers
Chair Jody Harlan
Vice Chair Dennis Purifoy
Secretary Shirley Burton
Affirmative Action Bobbye Gorden
Affirmative Action Brennan Bratcher
Congressional District 3 Delegates
Brandy Becerra
Sarah Carnes
Chantelle Cory
Mark Hammons
Laurie Hammons
Brett Jones
Fred Koebrick
Tim O'Connor
Mike Shelton
Cherry Rains – Alternate
Brent Wilcox – Alternate
Congressional District 4 Delegates
Don Eckhoff
Betty Lehman
Don Lehman
Mary Rangel-Mattox
The Canadian County Democrats regularly meet on Zoom at 7 p.m. on the second Monday of each month. The next meeting will be on May 10. For more information, visit, www.canadiancodems.org/ or contact chair@canadiancodems.org or 405-326-3600.