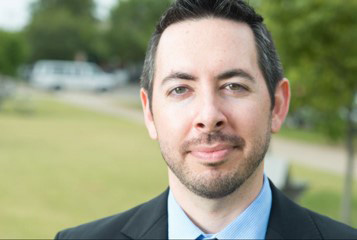 Let's Fix This founder to speak to Canadian County Democrats June 11
YUKON, Okla. – Andy Moore, founder of Let's Fix This, will speak to the Canadian County Democrats on Monday, June 11, about his grassroots effort to encourage regular everyday people to engage with their government.
Seating is first come, first served for the free meeting from 7 to 8:30 p.m. at the Yukon Police Department, 100 S. Ranchwood.
By day, Andy works in healthcare administration and serves on the boards of the Oklahoma AIDS Care Fund and the Diversity Center of Oklahoma.
"Are you tired of news stories about Oklahoma being ranked last? Me too," Moore said? "It doesn't have to be this way, but change is hard.
"It's especially difficult when so many Oklahomans don't vote or otherwise engage with our leaders," he added. "I want to change that, so I founded Let's Fix This in 2016.
Let's Fix This is a nonpartisan, 501(c)(3) nonprofit, grassroots organization dedicated to educating Oklahomans on the laws, policies, and other political issues that affect them the most and creating opportunities for the public to interact with their elected officials in meaningful ways.
Moore received a master's of arts degree in marriage and family therapy from Southern Nazarene University and a master's of business administration from the University of Oklahoma.
He lives in Oklahoma City with his wife, Katy, and has two children, Hudson and Elsie.
When Moore unexpectedly finds some spare time, he enjoys exploring the outdoors, running, cycling and eating tacos.
Canadian County Democrats regularly meet on the second Monday of each month (except December) at the Yukon Police Department at 100 S. Ranchwood Boulevard. For additional information about the Canadian County Democrats, contact hwinc@cox.net or 405-326-3600.