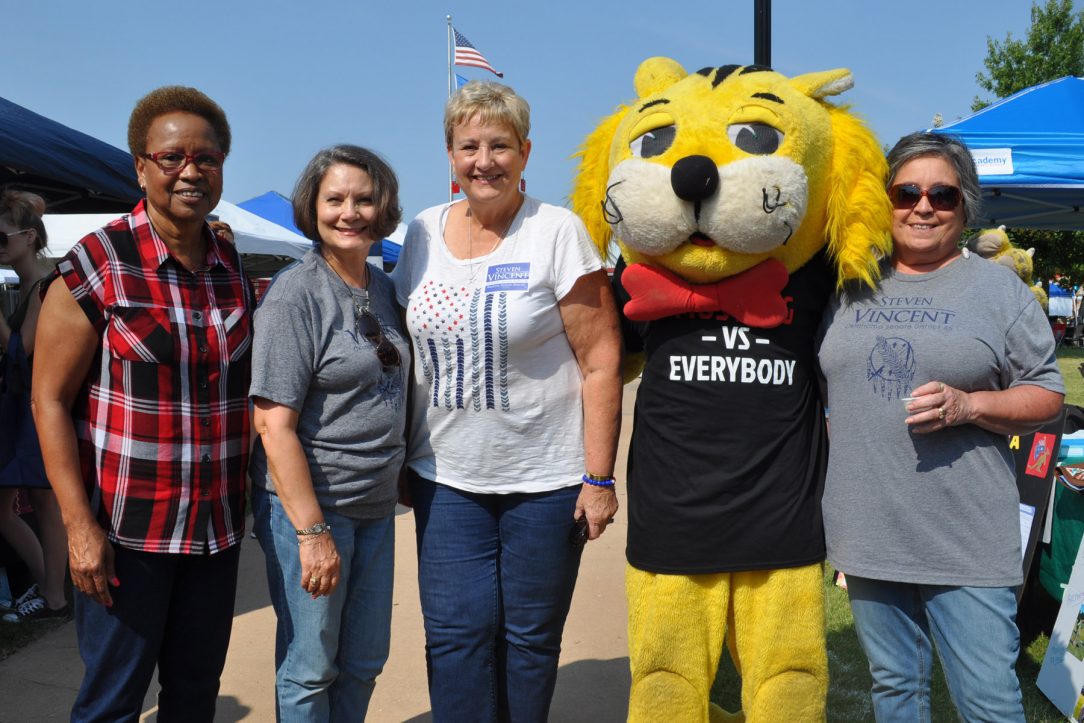 Education tops issues at Canadian County Dems' Western Days poll
YUKON, Okla. – Education is the top concern for 18 percent of Western Days visitors, according to an issue poll taken by the Canadian County Democrats on September 9 at their booth at Wild Horse Park in Mustang.
Hundreds of visitors stopped by the organization's booth to drop pinto beans into 11 slots separated by Plexiglas.
""Our booth was packed all day with families who had a great time voting on the issues," Canadian County Democrats Chair Jody Harlan said. "We call it the 'Bean Pole,' and it starts people talking about what matters most to them."
Democratic candidates Senator Connie Johnson, candidate for governor, and Steven Vincent, candidate for Senate District 45 which includes Mustang, participated in the parade. Vincent stopped by the booth to spend time with visitors.
The second most popular issue in the opinion poll was veterans issues at 12.5 percent followed healthcare at 11.5 percent.
Other issues included Medicare/Social Security at 6.5 percent, roads at 4.5 percent; birth control at 3.5 percent, and wind and solar energy at 3 percent.
Social services, earthquakes, equal pay/minimum wage increases and earthquakes tied at 2.5 percent with local government coming in last at 1 percent.
The Canadian County Democrats meet at 7 p.m. on the second Monday of each month, except December, at the Yukon Police Department, 100 S. Ranchwood Boulevard.  All Democrats are welcome.  For more information, phone 405- 326-3600 or visit http://www.canadiancodems.org.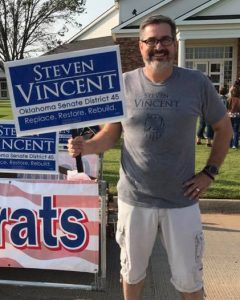 (###)