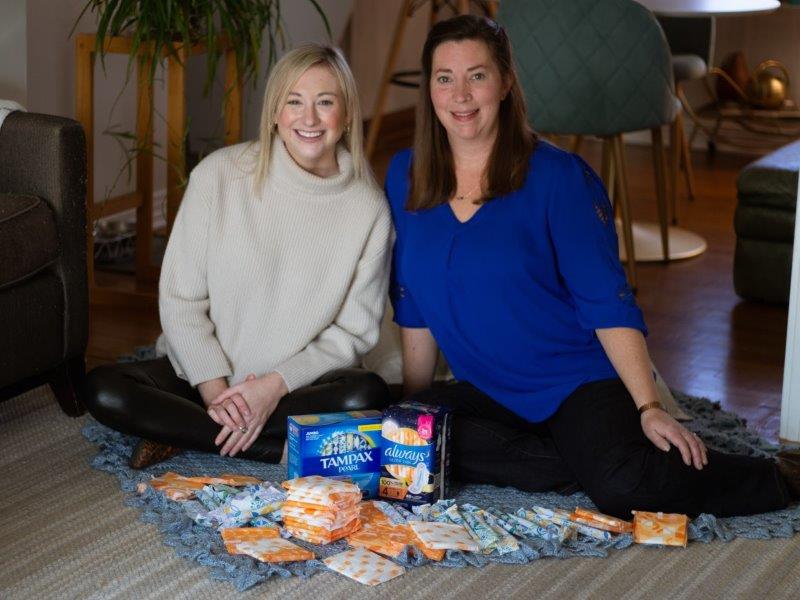 Period OKC founders to speak to Canadian County Democrats Feb 13
Cutline: Period OKC founders Linley Faye Smith (left) and Jen Green will speak to the Canadian County Democrats on February 13.
YUKON, Okla. – The founders of Period OKC Jen Green and Linley Faye Smith will speak Monday, February 13, to the Canadian County Democrats.
The Democrats will meet from 7 to 8:30 p.m. at the Yukon Police Department, 100 S. Ranchwood Boulevard.
Participants who want to join the meeting on Zoom may email jodyharlan@gmail.com before 12 p.m. on Monday, February 13, to get a Zoom link and code required to attend.
The meeting will also be live streamed on Zoom and Facebook at https://www.facebook.com/CanadianCoDems.
Green and Smith started Period OKC in 2021 as a project to give out tampons to people experiencing homelessness.
Due to community support, the project grew into a nonprofit organization with a mission to provide no cost menstrual products to people in need and to advocate for menstrual equity.
Green and Smith organized product drives, raised funds and provided more than 100 deliveries of pads, tampons and cups to more than 65 locations in the Oklahoma City metro during their first year.
The Period OKC Foundation was incorporated in August 2021 and a board of directors established in May 2022.
"We look forward to sharing the Period OKC story and talking about the menstrual equity movement and how our community can affect change," Green said.
Period OKC will also welcome discussion of the two bills authored by Democrat representatives at the Oklahoma State legislature.
House Bill 2122 authored by Rep. Amanda Swope (District 71- Tulsa), would remove tax from menstrual products.
Senate Bill 176 authored by Senator George Young (District 48-Oklahoma City), would provide menstrual products in bathrooms for females in public schools.
The Canadian County Democrats regularly meet at 7 p.m. on the second Monday of each month at the Yukon Police Department, but will instead hold precinct leader elections on Thursday, March 16, and the county convention on Saturday, April 1. The meetings are also live streamed on Zoom and Facebook @canadiancodems.org.
For more information, email jodyharlan@gmail.com or phone 405-326-3600.