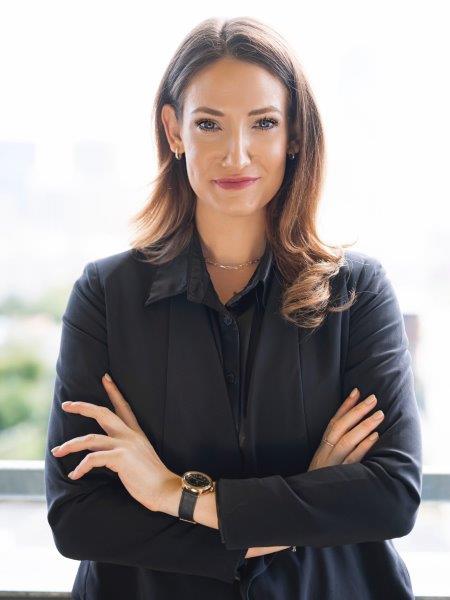 Candidate for US Senate Madison Horn to speak to Canadian County Democrats Jan 10
YUKON, Okla. – Candidate for U.S. Senate Madison Horn will speak to the Canadian County Democrats at 7 p.m. on Monday, January 10.
The Democrats' meeting will be held from 7-8:30 p.m. in the training room at the Yukon Police Department, 100 S. Ranchwood Boulevard.
Participants may also join the meeting on Zoom at https://us02web.zoom.us/j/5515451639 or phone in at 346-248-7799. The meeting ID is 551 545 1639.
A native Oklahoman from Stillwell, Horn is a cybersecurity leader who has focused on protecting American businesses and interests against domestic and foreign threats, including terrorist groups.
Madison is running as a conservative leader, fighting for constitutional rights and the security of all Americans
Horn feels called to fight against the political extremism weakening American Democracy and those who put their political party loyalty ahead of the best interests of Oklahomans and the nation.
Horn's opponent Senator James Lanford was elected to the U.S. Senate in 2014.
In a poll conducted by Oklahoma City's Amber Integrated, the Norman Transcript reports that "…Lankford has an approval rating of 46%, a slight drop from his June approval rating of 54%. His approval rating among Republicans is at 68%, down from 74% in June.
Lankford's disapproval rating is at 33%, according to the poll," the Transcript story said.
"Senator Lankford was one of only eight (U.S.) Senators to oppose paid sick leave, and he is a reliable opponent of raising the minimum wage," Horn said. "Everyday Oklahomans need a leader looking out for them, not for his party."
"Senator Lankford is out of touch with what Oklahomans need and want," Canadian County Democrats Vice Chair Dennis Purifoy said. "Most of his constituents can't think of meaningful actions that he has taken to make lives better for the people of Oklahoma who faced more and more challenges in recent years."
If elected, Horn will be the first woman senator elected to represent Oklahoma.
The Canadian County Democrats regularly meet at 7:00 p.m. on the second Monday of each month, except December, at the Yukon Police Department. For more information,  email chair@canadiancodems.org, visit Facebook @CanadianCoDems or phone 405-326-3600.