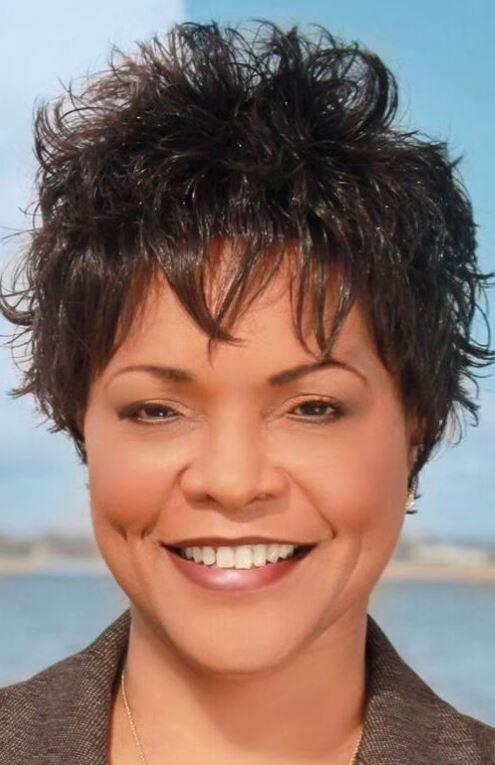 Candidate for Governor Connie Johnson to Canadian County Democrats speak Aug 9
YUKON, Okla. – Candidate for Oklahoma governor Connie Johnson will speak to the Canadian County Democrats at 7 p.m. on Monday, August 9. The public is invited to attend the meeting at the Yukon Police Department, 100 S. Ranchwood Boulevard.
Senator Johnson served as a state senator in Oklahoma City's District 48 for nine years. She was an active member of the Senate appropriations committee, health and human services, energy, finance, rules, public safety, transportation and veterans committees
She chaired several party organizations and is a past chair of the Oklahoma Legislative Black Caucus.
Johnson believes "hardworking Oklahomans deserve a government that works for them, not one that favors special interests over theirs.
"That's why, as your governor, my door will always be open to you," Johnson explained.
Johnson was an early marijuana reform advocate, introducing legislation to legalize it in 2007. She supported a campaign against a state question, which affirmed the state's right to conduct executions.
She was born in Holdenville and grew up in Oklahoma City where she graduated from Douglass High School. She earned a bachelor's degree in French and a master's degree in education from the University of Pennsylvania. She also earned a master's in rehabilitation counseling from Langston University.
An outspoken advocate for Oklahoma's women, fighting to eliminate health disparities and domestic violence, Sen. Johnson's exposure to advocacy began at age six when Johnson's family moved from rural Oklahoma to Oklahoma City where they lived next door to Nettie Jackson, a woman who awakened in Johnson's mother "a spirit of advocacy on behalf of a better quality of life for all people.
"That spirit runs in my blood today," Senator Johnson said.
The Canadian County Democrats regularly meet at 7:00 p.m. on the second Monday of each month, except December, at the Yukon Police Department. For more information, visit email chair@canadiancodems.org or phone 405-326-3600.