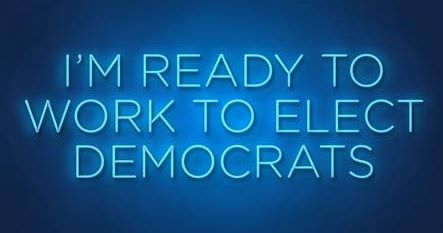 Are YOU running for office in Oklahoma?
Candidate filing will be 8 a.m. – 5 p.m. on April 8, 9 and 10 with a drive-thru option for people to submit paperwork and filing fees in south parking lot at the state Capitol, 2300 N. Lincoln Blvd, OKC. The OK State Election Board said they are encouraging candidates to file by mail. Please find a candidate filing packet, list of filing fees and more info at https://www.ok.gov/elections/Candidate_Info/Candidate_Filing/index.html. You must pay with a cashier's or certified check. The deadline to file is 5 p.m. on April 10 – no exceptions. Please don't wait until the last minute to file and be prepared with copies of a short bio and dress to take a possible photo by the media.
The Secretary of the State Election Board will review information emailed in advance to info@elections.ok.gov and advise candidates if their filing packet is correct.
Please let me know now if you are running or you know a potential candidate. Canadian County will help with filing fees in races without a primary (when more than one Democrat files for the same offices). I will also try to meet you at the Capitol – and maybe ride through in your vehicle if you want.
Canadian County Democrats will be voting on candidates for these 2020 races, plus Gov. Stitt must schedule a vote of the people on Medicaid expansion.
U. S. Senator
U. S. Congressman/woman District 3
U. S. Congressman/woman District 4
Corporation Commissioner
OK Senate District 23
OK Senate District 45
OK House District 41
OK House District 43
OK House District 47
OK House District 57
OK House District 59
OK House District 60
Those who want to run for county offices must file 8 a.m. – 5 p.m. on April 8, 9 or 10 at the Canadian County Election Board Office, 200 S. Bickford Ave, El Reno. More info: 405-422-2422. If you're there, please pick up voter registration forms!
Canadian County Clerk
Canadian Court Clerk
Canadian County Sheriff
Canadian County Commissioner District 2
Most elections scheduled for April 7 have been canceled or moved to another day.
• Yukon rescinded a planned election on a OK Natural Gas franchise agreement, which may be considered at a later date.
• Mustang's election on a $47.5 million bond issue for a new elementary school and converting an existing school into a pre-K center was moved to August.
• Piedmont is likely to hold a city council election on June 30.
• Other county elections expected