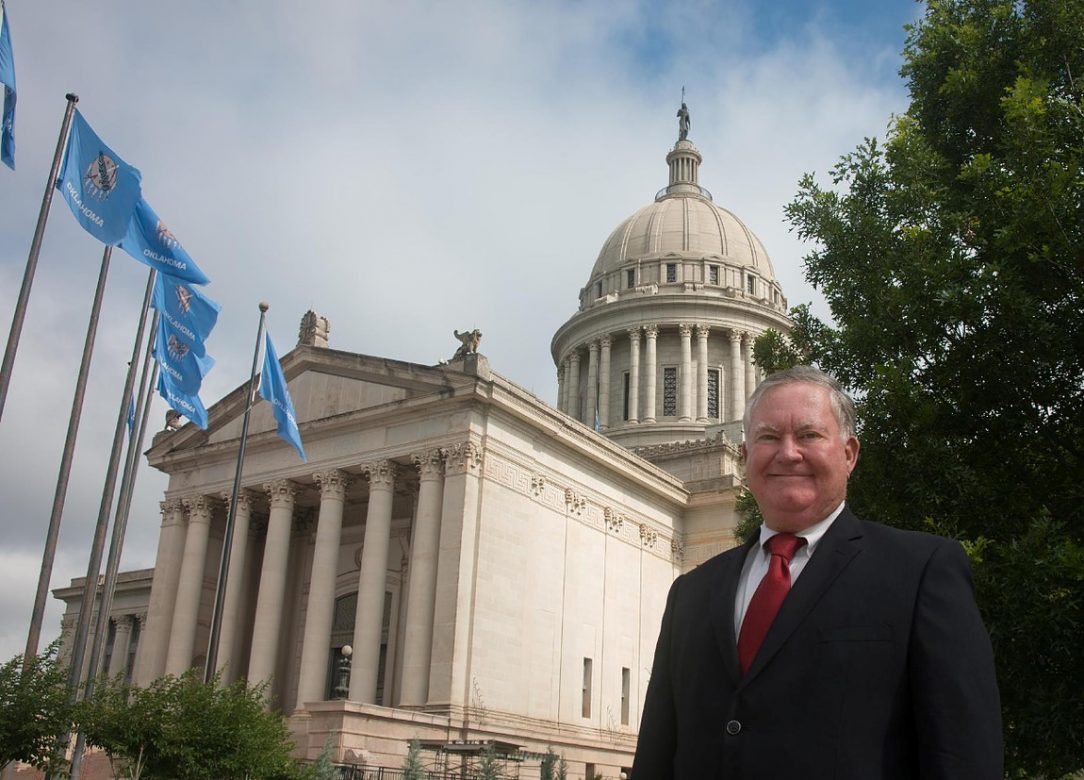 5th Congressional District candidate Dr. Tom Guild to speak to Canadian County Democrats Nov 13
Canadian County, Okla. — Dr. Tom Guild will be the featured speaker at the Canadian County Democrats' regular monthly meeting at 7 p.m. on Monday, November 13.
Dr. Guild's presentation titled "Creating Jobs, Supporting Education, & Providing Affordable Health Care for All" will focus on his solutions to concerns in Oklahoma.
The meeting will be held at the Yukon Police Department located at 100 S. Ranchwood Boulevard.
The meeting is free and open to the public. Seating is available on a first come, first served basis.
Dr. Guild is a candidate for the Fifth Congressional District. The winner of the Democratic primary election on June 26, 2018 will face incumbent Republican Congressman Steve Russell in the general election on November 16, 2018.
"Changes are needed at the federal level, but the budget proposed by the Republican Party, which passed the House and Senate as a working blueprint, would cut Medicaid by more than $1 trillion over 10 years and throw 15 million Americans off of their health insurance," Dr. Guild said. "This budget attacks senior citizens by proposing a whopping $473 billion cut to Medicare and also makes massive cuts in education, nutrition, affordable housing, and transportation.
"While decimating programs that benefit working families, the Republican budget provides $1.9 trillion in tax breaks for the wealthiest people in our country and for big corporations," he added. "Eighty percent of the Republican tax breaks would go to the top 1 percent and 40 percent to the top .1 percent."
Dr. Guild is a professor emeritus who taught 27 years at the University of Central Oklahoma and three years at Oklahoma City University.
He earned a bachelor's of arts in political science with a minor in Spanish from the University of Oklahoma in Norman and his juris doctor degree in law from Southern Methodist University in Dallas.
He has served as a national, state and local officer in the American Association of University Professors and started three charitable funds: Tommy's Fund, to help underprivileged children at Payne Elementary School in Wichita, where he attended kindergarten and first grade; the Guild Scholarship at UCO for those planning a career in law or public service; and Hometown Heroes to assist veterans with the costs of attending colleges in central Oklahoma.
For more information, visit http://www.guildforcongress.com/ or phone 405-359-7920.
The Canadian County Democrats will regularly meet at 7 p.m. on the second Monday of each month (except December) at the Yukon Police Department located at 100 S. Ranchwood Boulevard. For more information, phone 405-326-3600.